Sync your data with Money Pro for Windows 10!
By Andy on Monday, Dec 31, 2018
One last thing for 2018. We promised to release Money Pro sync service for Windows before the end of the year.

Starting today Money Pro for Windows 10 supports Money Pro Sync (cross-platform & family sync).
Sync your data on all of your devices (iOS, Android, Mac, Windows 10)
Track expenses together with your family members or partners
Get notifications in real time of all transactions recorded
Money Pro Account with an active subscription (PLUS or GOLD) is required for the new sync to work. Firstly, you need to activate Money Pro Sync on your other devices (set up Money Pro Sync on iOS/Mac/Android). Finally, sign in with your Money Pro Account and activate Money Pro Sync on Windows 10.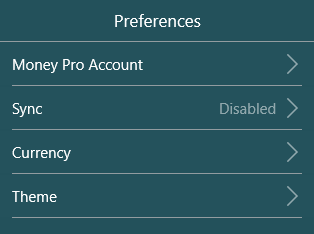 Let us know what you think about the new service. More to come in 2019!
Make sure to follow us on Facebook, Twitter, and Instagram to stay updated.